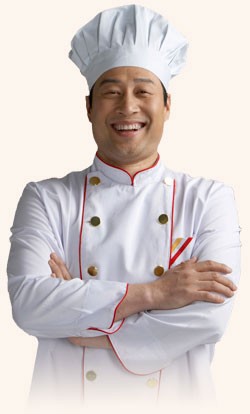 At Hamptons Employment Agency, Inc. (HEA), our passion is helping discriminating employers and leading domestic candidates achieve a great match.
For domestic employers, we strive to make your life easier and increase your peace of mind by helping you find just the right person for your unique needs and preferences. When you work with us, you can count on professional, friendly, and ethical service combined with our satisfaction guarantee and warranty. And for candidates, we work hard to help you find a family/job opportunity that's right for you.
Below is a list of domestic positions that we staff, event staff that we provide, and our other private staffing services:
---
Domestic Positions We Staff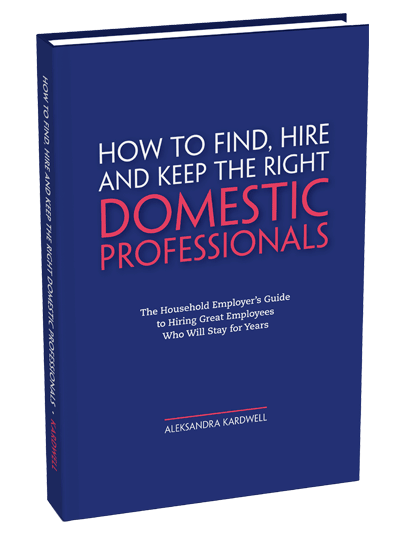 New Book by Hamptons Employment Agency Founder & President, Aleksandra Kardwell Now Available …
How to Find, Hire and Keep The Right Domestic Professionals
The Household Employer's Guide to Hiring Great Employees Who Will Stay for Years
Principals & Managers —
Request your complimentary copy now!
Event Staff We Provide (for NYC Area & Long Island)
Other Private Staffing Services
Please contact us today for a free, no-obligation, privacy-assured phone consultation. Give us a call at one of our four locations listed below. We look forward to hearing from you regarding your domestic staffing needs.
Hamptons Office: 631-204-1100
New York City Office: 212-810-9828
Boston Office: 617-865-5888
Florida Office: 561-560-0001
Or, contact us via our brief and easy online form – it's secure and confidential, so your privacy is assured:
Domestic staffing inquiry form – tell us how we can help
Event staffing request form – tell us how we can help
---
Domestic Staffing Fees
We seek to provide great value for our clients, and we offer competitive placement fees. Please email us today at info@hamptonsemployment.com for our current domestic staffing fee schedule. Or, call us at 631-204-1100, 212-810-9828, 617-865-5888, or 561-560-0001 for more information.
Event Staffing Fees
We provide professional event staff at competitive hourly rates for clients in New York City, The Hamptons, and other parts of Long Island. Please email us today at info@hamptonsemployment.com for our current rates. Or, call us at 631-204-1100 or 212-810-9828 for more information.
Candidate Fee Policy
We do not charge candidates fees in order for them to register with and apply to positions through Hamptons Employment Agency. It's 100% free.