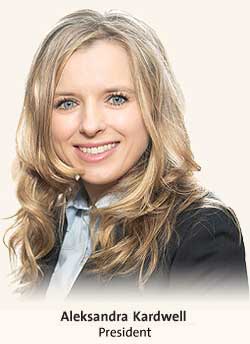 Hamptons Employment Agency, Inc. (HEA) is an award-winning domestic staffing firm that serves the Greater New York Area, New England, California, Florida, and beyond. Founded by Aleksandra Kardwell in 2011, Hamptons Employment Agency is licensed, bonded, and fully insured.
With offices in New York City, Southampton, Boston, and Boca Raton we provide professional-quality domestic help, such as managers, housekeepers, domestic couples, chefs, chauffeurs, and other household staff members to meet the individual needs of our clients. We serve a wide range of individuals and families, including private, low-key families and some of the world's most well-known people, such as CEOs, government officials, and Hollywood actors.
Due to Hamptons Employment Agency's professionalism and client-focus, we were proudly voted the 2022, 2021, 2020, 2019, 2018, 2017, 2016, 2015, 2014, 2013, and 2012 Best Domestic Agency — Platinum/#1 by readers of Dan's Papers. Hamptons Employment Agency is also a member of the Better Business Bureau, and the company maintains an A+ Rating. Moreover, Aleksandra Kardwell was chosen for the following awards:
Acquisition International's 2021 Most Influential Domestic Staffing Business Leader (USA) Award
Schneps Media 2021 "Power Women of East End" Award
Long Island Press 2020 "Power Women in Business" Award
Long Island Business News (LIBN) 2019 "Top 50 Women in Business" Award
Schneps Media 2020 "Power Women of Long Island" Award, and
Long Island Business News 2014 "40 Under 40" Award
Aleksandra and her team have wide-ranging and in-depth domestic staffing expertise, having successfully placed household staff for hundreds of clients. Moreover, Aleksandra's experience includes having personally managed staffing for some of the largest private estates in The Hamptons. For one such estate, she placed more than 30 domestic professionals each summer for multiple seasons. These professionals included Chefs, Sous Chefs, Kitchen Helpers, Dishwashers, Servers, Bartenders, Grillers, Housemen, and other estate staff. In addition, prior to founding Hamptons Employment Agency, Aleksandra directly managed residences in The Hamptons and other parts of Long Island.
Aleksandra's staffing expertise and first-hand experience with domestic management give her the knowledge required to successfully meet the unique needs of discriminating clients. Moreover, her residence management experience and connection to European and other communities in the New York area and Florida provides Hamptons Employment Agency with a broad network of domestic staffing professionals. Many of the agency's professionals have Eastern European backgrounds.
Aleksandra earned a B.A. in Finance and Banking from The School of Management and Banking in Krakow, Poland, and she completed Columbia Business School's Executive Education Program in Personal Leadership and Success. Aleksandra also holds a certificate in Hotel and Resort Management from Suffolk Community College. At Suffolk, she was awarded an academic scholarship and was selected for the Alpha Beta Gamma National Business Honor Society.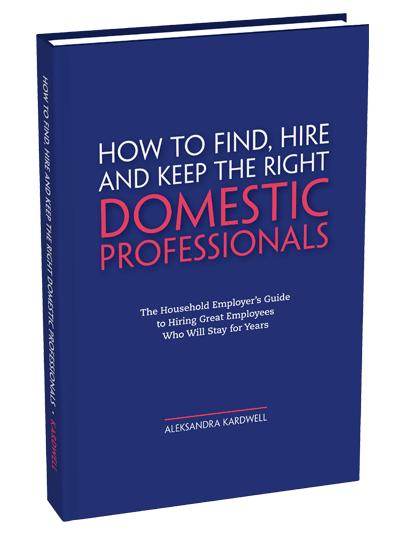 In May of 2019, Aleksandra released her first book, How to Find, Hire and Keep the Right Domestic Professionals: The Household Employer's Guide to Hiring Great Employees Who Will Stay for Years. This practical, hands-on guide is filled with timely information and actionable advice to help domestic employers identify, hire, and keep the right people for their unique needs and preferences.
Hamptons Employment Agency is a member of the Southampton Chamber of Commerce. In addition, Aleksandra holds the following leadership positions:
President of the Southampton Rotary Club,
Auction Co-Chair for the Hamptons Heart Ball,
Committee member for the St. Jude's "Hope in the Hamptons" event,
Committee member for the Parrish Art Museum's "Spring Fling", and
Committee member for the Evelyn Alexander Wildlife Rescue Center's "Get Wild Benefit"
Hamptons Employment Agency's NYC DCA License Number is 2079789-DCA.
You can read what our clients have to say about us at the following page: Testimonials for Hamptons Employment Agency
---
Employers
Contact us today about your household staffing or private event staffing needs.
Give us a call at one of our offices:
The Hamptons: 631-204-1100
New York City: 212-810-9828
Boston: 617-865-5888
Boca Raton: 561-560-0001
Send us an email at:
info@hamptonsemployment.com
Submit one of our brief and secure inquiry forms online:
Domestic staffing inquiry form – tell us how we can help you with your household staffing needs
Event staff booking request form – tell us how we can help with staffing your upcoming event
We look forward to hearing from you.


---
Candidates
Visit our How to Register with Us to Apply for Domestic Jobs page today (for new candidates not yet registered). It is 100% free to apply and get a job. You never pay us anything.
For other questions, please call us at one of our offices:
The Hamptons: 631-204-1100
New York City: 212-810-9828
Boston: 617-865-5888
Boca Raton: 561-560-0001
Or, send us an email at:
jobs@hamptonsemployment.com
New Candidates – Please visit our How to Register to Apply for Domestic Jobs page now to get started!
How to Register with Us to Apply for Domestic Jobs
Please note: If you have already registered with us, you do not need to do so again.
We look forward to hearing from you!