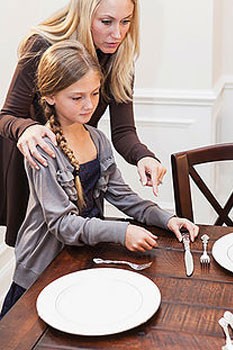 Etiquette is an essential life skill for any age. Give your child a gift that will last a lifetime, enabling them to effectively participate in their future by handling social and scholastic situations with grace and ease. Our European Etiquette Coach delivers the necessary foundation for a solid future, through poise, confidence, integrity and leadership, in an entertaining environment. Our workshops and dining tutorials are engaging, age appropriate, and interactive.
Participants will learn the power of etiquette, and how and why it is a valuable life-long skill. They will gain and practice leadership, social, dining, and communication skills so that they feel comfortable and self-assured on any occasion.
Courses are full- or half-day, for one to five days, and they are arranged into three age groups to better focus on the specific needs and concerns of participants:
Young Diplomats (ages 4 – 7 years old)
Program modules include: Making friends; Sharing & Caring; Magic Words; Out & About in Public Places; Looking & Feeling Good; Respect & Awareness; Dining & Table Manners; and Peppermint's Tea Party.
Little Ambassadors (ages 8 – 12 year sold )
Program modules include: First Impressions, Posture, Poise & Deportment; Dining Etiquette; Art of Communication; Parties & Events; Looking & Feeling Good, Kindness, Character & Cultural Awareness; and Social Media Protocol & Safety.
Just For Teens (ages 13 – 17 years old)
The core of this program centers on Modern Manners and Social and Dining Skills for Teens.
Program modules include: Social Etiquette; The Art of Communication and Networking; The Art of the table & Elegant Formal Dining Tutorial; Parties & Events; Posture, Poise, Deportment & Body Language; Image, Dress Codes & Proper Attire; Social Media Etiquette; and Cross-Cultural Awareness.
For additional information on any of our etiquette programs, give us a call at one of our four locations listed below.
Hamptons Office:  631-204-1100
New York City Office: 212-810-9828
Boston Office:  617-865-5888
Florida Office:  561-560-0001
Or, email us at info@hamptonsemployment.com