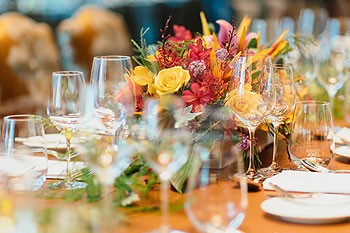 The Finishing Touch is an international social etiquette program designed to help you make a positive first and lasting impression, enabling you to flourish in society as well as to engage with, receive, and entertain others with the utmost refinement. Our European Etiquette Specialist will focus with you on the art of entertaining and being entertained, how to dress for the occasion (dependent on which event you are invited to), and the art of the table.
The Finishing Touch Etiquette Program will help you to:
Become more in tune with an elite lifestyle and social expectations
Master social etiquette skills with an emphasis on personal presentation, manners, and thoughtful behavior
Build confidence in formal, as well as in contemporary, social situations
Polish your overall image, including verbal and non-verbal elements, in order to project a more refined persona
Cultivate the cultural awareness necessary to socialize or work effectively internationally
The modules for The Finishing Touch Etiquette Program include:
International Social Etiquette & The Art of Networking and Socializing
Personal Image & Society Dress Codes
The Art of Entertaining & Being Entertained
Posture, Poise & Deportment
International Body Language
The Art of the Table
Elegant Formal Dining Tutorial
The Art of Communication
The Etiquette of English Afternoon Tea
For additional information on any of our etiquette programs, give us a call at one of our four locations listed below.
Hamptons Office:  631-204-1100
New York City Office: 212-810-9828
Boston Office:  617-865-5888
Florida Office:  561-560-0001
Or, email us at info@hamptonsemployment.com