Household Staffing > Choosing Among Domestic Staffing Agencies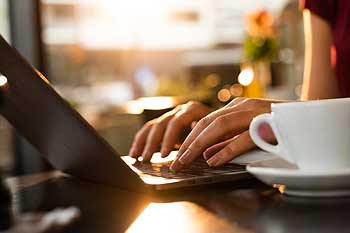 A good domestic agency can save you time and energy by pre-screening candidates for you and by providing a short-list of well-qualified individuals for your consideration.  Seasoned domestic staffing agencies have seen thousands of resumes and interviewed a similar number of applicants. Accordingly, these specialists can bring to the table a wealth of experience to help you find the right person for your unique needs and preferences.
If you decide to work with a household agency, it is essential that you perform due diligence to make sure the company is highly qualified.  In assessing a domestic agency, we recommend that you look into the following:
Google reviews
Facebook reviews
Awards and other recognitions
Client testimonials
Years in business
Better Business Bureau membership and rating
Licenses held (Does the agency hold the appropriate licenses to operate?)
Fees and policies (A written agreement should be provided)
Background checks (Are they done for all candidates prior to placement?)
It's also important to determine whether the domestic agency offers a trial period and warranty.  All the major household staffing agencies offer some sort of trial period during which you can see how an employee performs before payment to the agency is due. It would be unusual for any staffing firm not to offer you the chance to see how a candidate performs before requiring payment for the placement. Some firms also offer a warranty period during which a replacement candidate is provided if the placed employee leaves or is let go from the position.
For any final candidate, doing some sort of trial is hands-down the best way to predict whether someone will do well in the job. Before extending a formal job offer, it's good to advise the applicant that there will be a trial period — one day to two weeks is common — to ensure that you both are happy with the match. Even with proper pre-employment screening (interviews, reference checks, and background checks), there is always the risk of a mismatch.
The trial period that you ultimately arrange will depend both on your availability and factors such as whether the applicant is currently employed and where they are located. For example, for candidates who are currently employed, a one- to three-day trial often makes sense. For candidates who will be relocating from out of state, it is essential to have a trial period of, perhaps, one week.
The reason that some sort of trial is so very important is simple: the most significant driver in predicting future job success is actual success in the job itself. While necessary and useful in the hiring process, resume evaluation, interviews, and reference checks can take you only so far in your evaluation of an applicant. Rather, having someone actually do the job and evaluating that person's performance provides you with the greatest chance of finding the right person who will stay with you for the long term.
Concerned about a potential Housekeeper's ability to perform very high-end cleaning? Have the candidate work at your residence for a day or two. Not sure whether the Chauffeur you're considering is the one for you? Ask them to drive you for a few days. Concerned whether a Chef can prepare the type of cuisine you want? Ask them to do one or more tastings for you. (Note that for all trials, it is standard practice to pay candidates for the time they work.)
Regarding its fee arrangement, the staffing agency should provide a straightforward written agreement so that all fees (and any other charges) are clear to you from the beginning. This is critical to helping prevent "he said, she said" situations from arising. By vetting the staffing company and having a clear picture of their fees upfront, you'll maximize your chances of having a successful relationship for hiring the right domestic employees.
---
Looking to learn more about today's best practices for hiring household staff? Take advantage of our special offer below!
Principals, Managers & Assistants – Now you can request a complimentary copy of the newly released book for household employers by Hamptons Employment Agency, Inc. Founder and President, Aleksandra Kardwell…

How to Find, Hire, and Keep the Right Domestic Professionals

The Household Employer's Guide to Hiring Great Employees Who Will Stay for Years

Request your complimentary copy today by clicking here or on the book image at left.
Or, contact us today for a free, no-obligation, privacy-assured phone consultation. Give us a call at one of our four locations listed below. We look forward to hearing from you regarding your domestic staffing needs.
Hamptons Office:  631-204-1100
New York City Office: 212-810-9828
Boston Office:  617-865-5888
Florida Office:  561-560-0001
Or, use our brief and easy online Staffing Inquiry Form.
We look forward to hearing from you regarding your Household Staffing needs.